Pokyny pre Wirecard
Start by going to //www.mywirecard.com/.
Ak máte problémy pri vklade prostredníctvom osobnej Visa/MasterCard karty a chcete rovnakú voľbu, tak prečo neskúsiť Wirecard!
Wirecard Vám umožňuje posielať a prijímať peniaze po celom svete v reálnom čase. Wirecard je známa ako virtuálna Mastercard, ktorá Vám umožní nákup na miliónoch internetových venders po celom svete. Otvoriť si Wirecard účet trvá asi 30 sekúnd, takže si môžete vložiť na ##SKIN_DISPLAY_NAME# bez straty času!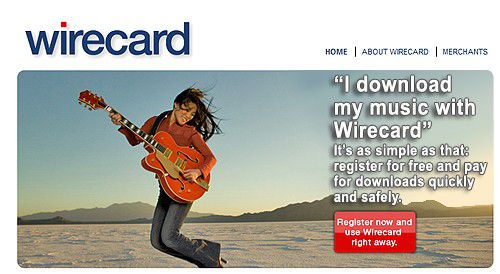 Registrácia
Akonáhle ste pripravení kliknite prosím na tlačidlo "Register Now and use Wirecard right away" (Zaregistrovať sa a hneď Wirecard použiť).
Krajina pobytu
Začnite tým, že vyplníte svoje údaje o Vašej krajine, menu a jazyk, potom zvoľte tlačidlo "Continue" (Pokračovať).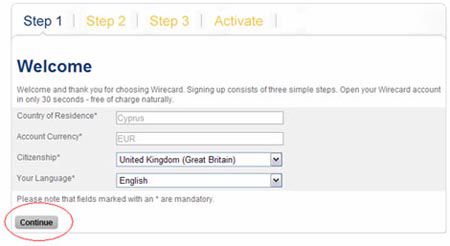 Osobné informácie
Potom budete musieť vyplniť nasledujúce polia pravdivými a správnymi údajmi.
Vaše telefónne číslo je jediný spôsob, ktorým dostanete Váš aktivačný kód, takže ho musíte uviesť správne.
Vaša predvoľba krajiny už bude na mieste +357, takže všetko, čo potrebujete, je pridať si oblasť predvoľby (začiatok 0) a telefónne číslo. Napríklad, ak je Vaše číslo 01628-543533, potom ho budete musieť napísať v tvare +3571628543533.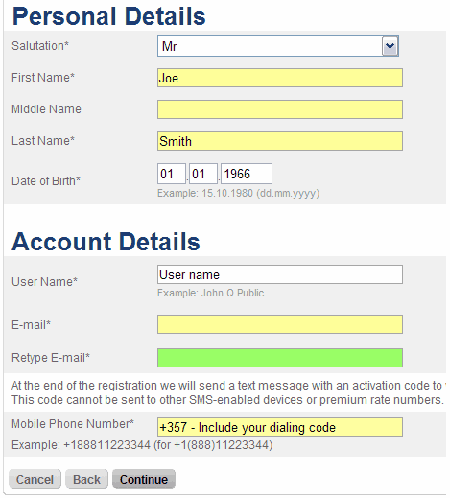 Bezpečnosť a podmienky použitia
Odtiaľto budete musieť povoliť zabezpečenie Vášho účtu a súhlasiť s pravidlami a podmienky/ochranou dát.
Uistite sa, že ste si prečítali všetky informácie, vyplnili správne údaje a zvoľte "Continue " (Pokračovať).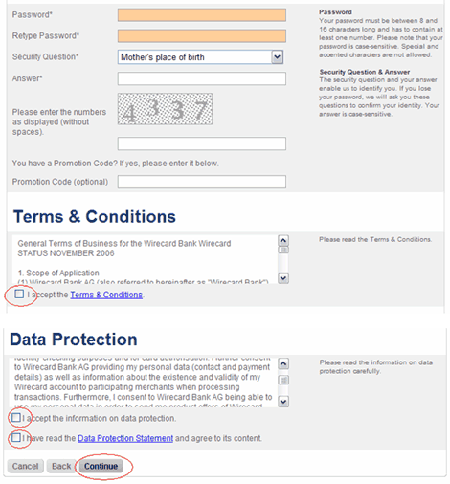 Aktivujte svoj účet
Dostali ste sa na stránku procesu aktivácie. Budete musieť zadať aktivačný kód, ktorý bol poslaný na Váš mobilný telefón prostredníctvom textovej správy.
Ak ste nedostali kód potom zvoľte tlačidlo "I received no activation code" (Nedostal som aktivačný kód) a skúste to znovu.
Alebo keď vidíte, že Vaše telefónne číslo nie je správne, je tu možnosť ho zmeniť. Akonáhle dostanete kód, stačí stlačiť tlačidlo "Activate" (Aktivovať).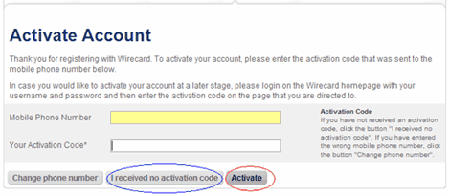 Vkladanie peňazí
Váš účet bol aktívovaný, takže môžete začať vkladať Vašou kreditnou kartou.
Vyberte "Deposit Money" (Vložiť peniaze) pre prevod financií na svoje konto.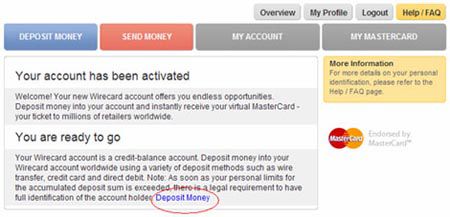 Zadanie výšky vkladu
Zadajte sumu, ktorú chcete vložiť. Prosím, majte na pamäti, že minimálny vklad na SlotsMagic je 20 $, takže vermite do úvahy aj mieru konverzie.
Potom stlačte tlačidlo "Continue""Pokračovať".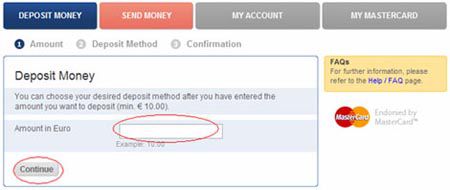 Pridať novú kartu
Vyberte "Add new card" (Pridať novú kartu), aby ste pridali svoje kreditné karty.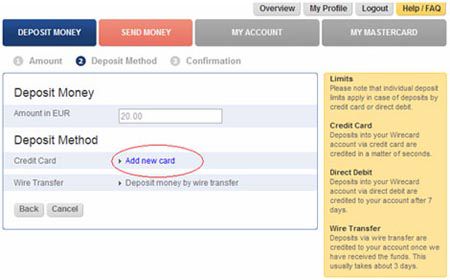 Zadanie údajov Vašej karty
Zvoľte typ karty, ktorý používate a vyplňte údaje o kreditnej karte.
Akonáhle sú všetky údaje zadané, stlačte tlačidlo "Continue" (Pokračovať).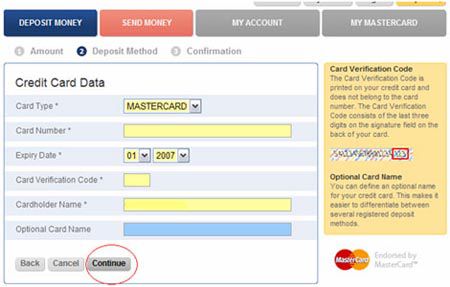 spešný vklad
Akonáhle ste úspešne vložili, potvrdenie sa zobrazí obrazovke.
Aby ste si mohli prezrieť informácie o Vašej virtuálnej MasterCard, vyberte tlačidlo "My MasterCard" (Moja Mastercard).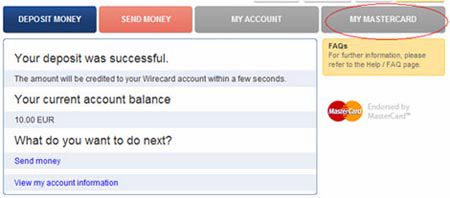 Vaša Virtuálna MasterCard s Wirecard
Táto obrazovka Vám poskytne všetky informácie, ktoré budete potrebovať pri vklade na SlotsMagic.
Ak si vyberiete malú šípku vedľa čísla Vašej MasterCard, získate svoj overovací kód a dátum platnosti Vašej Wirecard.
Zapamätajte si, že ak má Vaša Wirecard k dispozícii finančné prostriedky, všetko čo musíte urobiť, je zadať nasledujúce údaje do sekcie Wirecard vklady na SlotsMagic klientovi:
MasterCard číslo pre Vašu Wirecard
Overovací kód (CVV2 číslo)
Dátum expirácie
Meno majiteľa karty